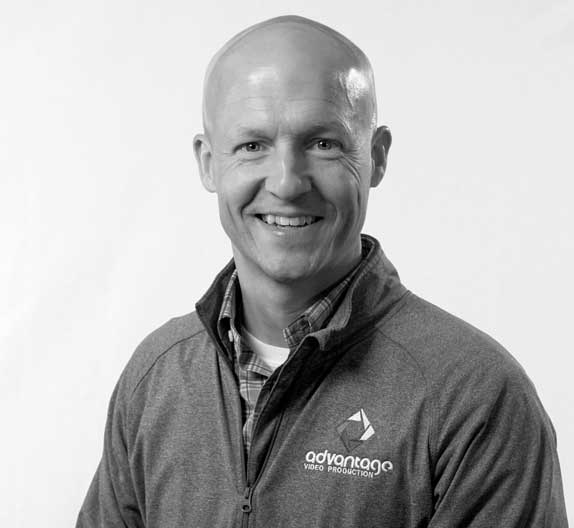 Chris Jaskiewicz
President
---
Chris started his entrepreneurial journey when he was 13 years old, delivering newspapers for a local paper. Over 30 years later, he is still learning and growing, both personally and professionally. Having worked in a multitude of different industries with thousands of different people, growth remains his primary focus. However, his number one focus is his wife, Kris and their two children, Hayden & Audrey. They spend time together often traveling to their favorite destinations – Cook Forest and Walt Disney World. He enjoys Trail running, Pumpkin Pie and Frank Sinatra.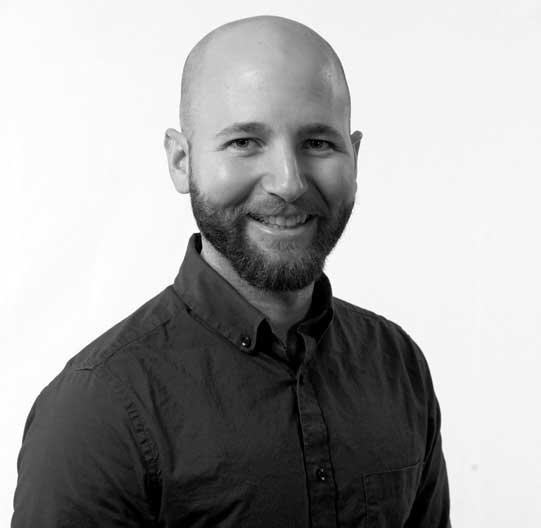 Dave Woods
Editor
---
Dave is a Motion Graphics Editor & Cinematographer. He was taught traditional methods of photography with 35mm film and many hours spent in the darkroom. Eventually, he moved from his small town to Pittsburgh, PA to further his education with Motion Graphics, Video Editing and Special Effects. Today he is still learning and developing better ways of telling stories through a camera lens. Outside of work he is a man of too many hobbies. His time is usually spent fixing up old motorcycles, learning new musical instruments, cooking homemade meals, and spending time with his wife and pets.
Vision & Photographic Aptitude
---
Master-Level Midichlorian Count
---
Knows the answer to the Ultimate Question
---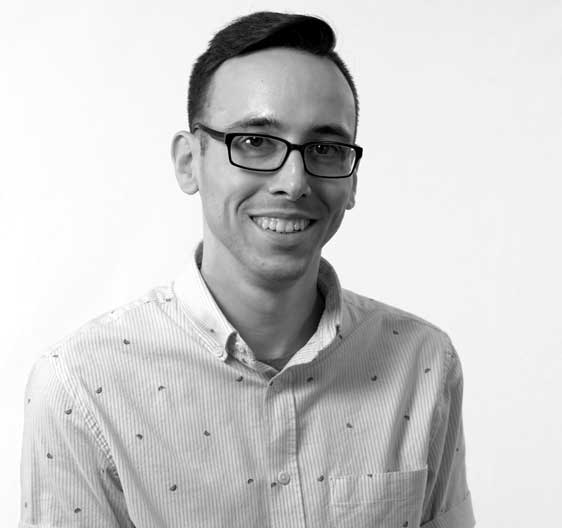 Jim Maitland
Editor
---
Jim has been with Advantage Video since 2008. Originally from Upstate NY, he attended the Art Institute of Pittsburgh where he received his Bachelor of Science. Fluent in motion graphic design and a range of editing programs he works as primary editor on many of our projects. Outside of work he enjoys video games, cycling, movies, and would like to do more kayaking.
Strong Caffeine Addiction
---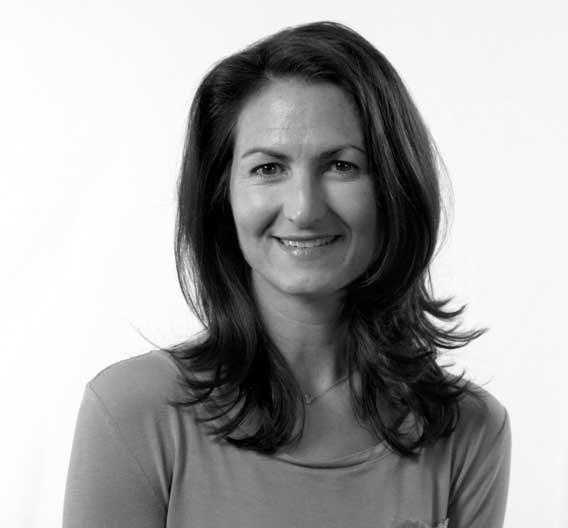 Kristin Jaskiewicz
Social Media Maven
---
As AVP's resident social media marketing guru and 'Jill-of-all-trades,' Kris enjoys helping businesses flourish. She graduated from Youngstown State University with a degree in electrical engineering, eventually leaving the profession to become a domestic engineer (stay-at-home mom) and care for her young kids. During this time, she gained mad skills in multitasking, creative problem-solving, planning, entertaining, and staying focused on the 'big picture' in every situation.
When she isn't working, Kris loves spending time with her ever-growing family, volunteering with The Montessori School of the Mahoning Valley and Philanthropic Educational Organization (P.E.O.), life-planning with her adorable and unpredictable husband, trail running with her loyal dog, living the simple life in Cook Forest, and taking magical family vacations in Walt Disney World with Chris and their children, Hayden and Audrey.
---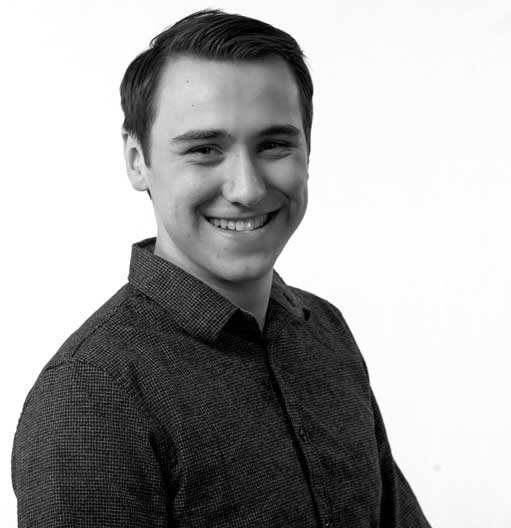 Alec Cole
Editor
---
Alec joined the advantage team in 2017. He was born and raised here in the Mahoning valley, and started capturing photographs and videos from a young age when he decided that one day he would make videos for a living. Alec continues to hone and develop his skills in Motion Graphics, Video Editing and Videography to further his craft. Outside of work Alec spends his time traveling, cooking, and spending time with friends and family.
---
Seinfeld episodes consumed
---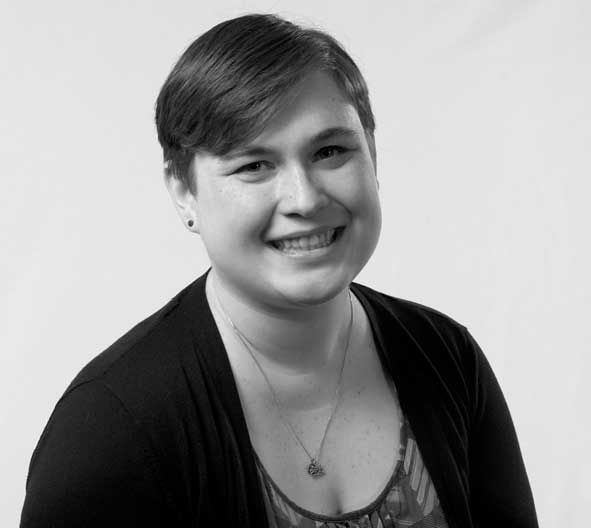 Savannah Florkowski
Graphic Designer / Social Media Specialist
---
Savannah is a Graphic Designer / Social Media Specialist with Advantage. She attended Ohio University and received her BA in Business (Marketing) and a minor in Social Media (That's a thing now). Spending a majority of her time doing what you normally aren't supposed to do at work, being on social media, Savannah manages and creates content for our social media clients. She is always finding the best way to tell the story of a company through graphics and copy. When she isn't at work, Savannah can be found music directing and managing even more social media for The Millennial Theatre Company. When she isn't too crazy busy, Savannah enjoys writing, composing, and photography.
---
Obscure Musical References
---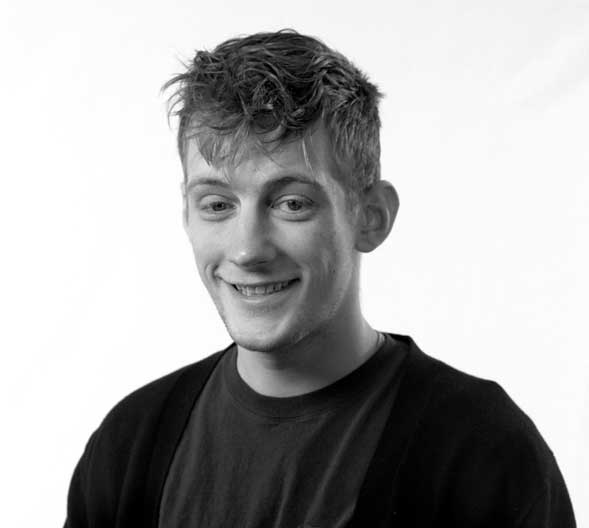 Jacob Zillinger
Social Media Specialist
---
Jacob is a Graphic Designer/Social Media Specialist with Advantage and also the office spaz. If not in the office, you can usually find him two blocks over at Youngstown State University pursuing his BA in Marketing. He keeps busy in between classes by leading at Rust City YSU, working with the YSU Ads Club and prepping for graduation in December. When not at work, school or various other extracurriculars, he enjoys his little free time spending time with his family, playing and watching soccer and basketball, the hijinks on the show The Office, and honing in on his graphic design skills.
Imagined Creativity Level
---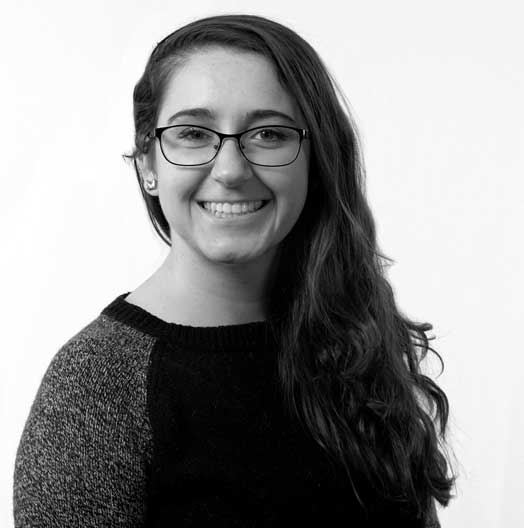 Emily Kapp
Copywriter
---
Emily Kapp is a fresh graduate of The Ohio State University, where she earned two degrees, a B.A. in Strategic Communication and a B.S. in Business Administration with a Marketing specialization. Born and raised in Warren, Emily is new to the Advantage team and works as a Copywriter. For Advantage, she assists in writing copy for social media, aids in engaging clients in the social media world, and really whatever else people ask her to do. Emily loves writing comedy (especially satire), watching comedy (Seinfeld and The Middle are some of her favorites), and speaking German (Deutsch sprechen). She also loves hanging out with friends, seeing live entertainment, traveling, and overall just goofing around.
Public Transit Enthusiast
---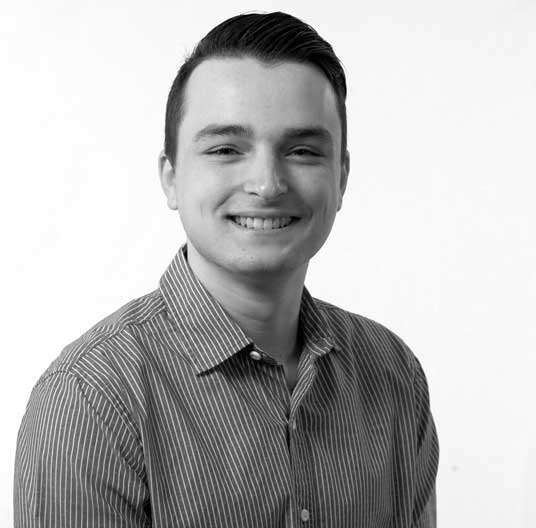 Matt Milligan
Marketing Specialist
---
Matt is finishing up his senior year at Youngstown State University studying Marketing Management and Digital Media. He was born and raised in the Mahoning Valley, and started creating videos and taking photos his freshman year or high school. After developing a love for digital media, he decided to pursue a Marketing degree to help businesses create content and is continuously learning new Marketing strategies. Besides work, Matt loves everything and anything outdoors including hiking and skiing with friends and family.
Excessive Coffee Addiction
---
In-front-of-the-camera Skills
---