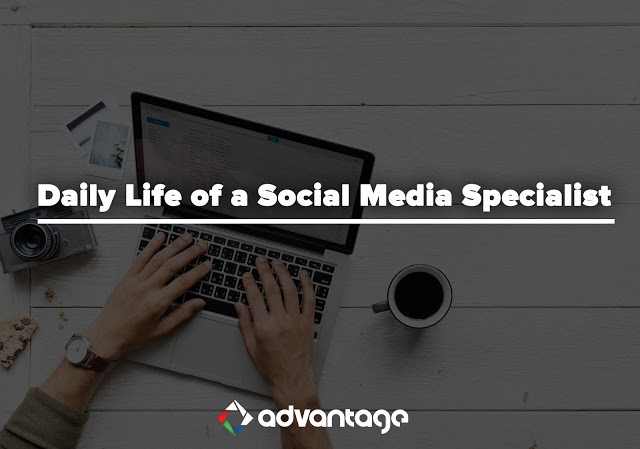 Having a job where you're supposed to be on your phone for a good portion of the day is one of the coolest things ever. You almost feel like you aren't working some of the time, even though you are. But let's not get it twisted; we don't just sit around and retweet funny jokes from Twitter and share dog videos on Facebook… it actually takes a lot of work.
Coming in at 8 or 9 in the morning, the first two steps are interchangeable depending on how much sleep you got last night; checking your To-Do list and getting your morning coffee. Let's just assume last night was a little late, so coffee first, to-do list second.
The to-do list is ever-changing and completely unexpected; some days it's standard stuff like posting on all the major sites, but some days it's stuff that's a little more involved and obscure like dressing up like a big inflatable dinosaur or delivering baskets of popcorn (somehow, both of these were for the same client).
We usually have a meeting every now and then, discussing ideas for our upcoming content, new clients we're taking on, and brand identity (which is much more fun than it sounds). These meetings are some of the most productive and brain-resetting things we do in the office. Everyone gets on the same page, our thoughts end up being as cohesive as possible, and we're back to functioning as #AdvantageTeam instead of just as individuals.
We have a ton of fun here at Advantage, too! Our bosses keep a LOADED snack table and fridge. Laughs can usually be heard from the lunch table all the way to the door heading back into the hall. Lunch itself is always interesting, with conversations ranging from Harry Potter to politics (usually on the fun side), and even desert island questions.
When lunch is over… it is back to work.
The second half of the day is pretty similar to the first half, just finishing up whatever you didn't get done earlier. Graphic design, animating videos, filming videos, writing posts, checking other peoples' posts, (don't forget to check your email!), more meetings, doing research on the latest tech and social media trends, tendencies and techniques, drinking another cup of coffee (we go through a LOT of coffee), and then some more obscurities thrown in there like taking pictures of our mascot, Parker the Penguin. so the world can see what he's been up to lately.
You can ask everyone here and they wouldn't change anything about Advantage or their jobs. Each day is packed full of creative thoughts and hard work and all the Advantagites here are fully on board!
If you're interested in what we do, feel free to hit us up! Our phone number is 330-393-5551, head to advantagevideo.tv, or any number of our major social media platforms to see what crazy thing we're up to now!