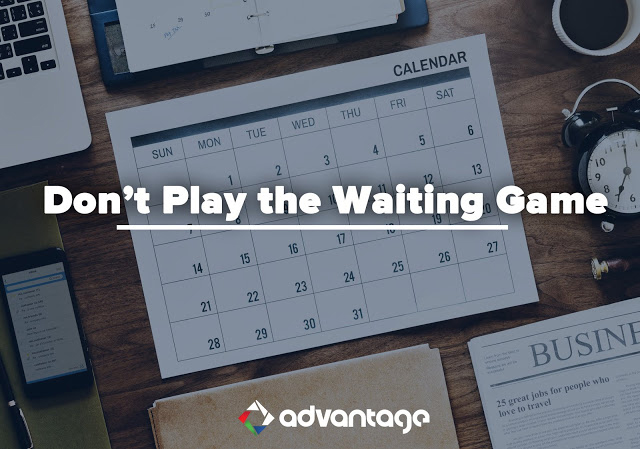 The holidays always seem to somehow creep up on us! Each year you tell yourself, "Last year was rough, I need to start planning sooner..." Then, of course, you never do. We all get stuck in this endless loop of waiting until the last minute, just like everyone else. This causes you to stress out, spend too much time in lines, and wishing for the holidays to be over. Memories and spending time with family are what the holidays are supposed to be about, not spending your time waiting in lines to get the best deals. The worst part, that we hate to admit, is that even though you are waiting till the last minute in your personal life, you are also doing it in your business/work life as well, especially when it comes to your marketing plans.
Holidays don't creep up in the work world; they have been there since day one. Whether that be the 4th of July, Christmas, Thanksgiving, or, we hate to even say it, the dreaded Black Friday. Now, this next part may blow your mind, because it sure did ours… you know exactly when all of these holidays are going to happen! Unlike surprise specials and ideas that you have yet to develop, holidays are the one thing that you know are going to happen every year, so why not plan your Christmas Strategy during your slow months?
Theme
Depending on what industry you may be in, even if you don't have solid numbers or the specials you are running, you can develop the tone, design of ads, copy, and overall approach for your holiday promotional efforts. Developing even just a little bit of ground work before the season is in full swing will allow for you to take some of the unnecessary stress off your shoulders. Creating a template and list of ideas will allow for information to be plugged in at a later date, allowing for you to only worry about the final product.
Research
When you get down to those final deadlines and hours, all amounts of creativity are out of your system and you get a creative block, which is caused by stress majority of the time. By planning early, especially when you are at your creative peak, you can harness all of your creative energy into creating something you wouldn't be able to achieve during crunch time. With the majority of creative ideas coming from consuming other creators' content, you also will be able to take any free time you might have to watch content. The best way to develop inspiring content is to be an active consumer of all the content that is constantly around you!
Plan
Like we said before, start planning early; the earlier the better. When the holidays roll around, you will be a cool cat just making the final touches. And, if you have an outside marketing agency working for you, they are going to love you! Being on top of your development strategy is truly what is going to make your brand stronger. If you know what you want to do before the final stages approach, you will be able enjoy the true joy of the season.